Editing Digital Photography with instructor Tom Dempsey
6-class series on Mondays and Wednesdays at 1:15-2:45pm: April 30, May 2, 7, 9, 14, 16 in 2018.
Learn how to edit digital images with emotional impact, true to the subject. Because cameras don't record like your eyes see, we must compensate with smart tonal adjustments in free PolarR.co, Apple Photos, my favorite Adobe Lightroom, or your preferred editor. We'll cover cropping, color theory, histograms, and tonal editing (exposure, contrast, & Adjustment Brush). We'll review before and after edits of students' emailed photo homework. Optionally bring a laptop computer to class.
Sign up at Lifetime Learning Center
(206) 949-8882 or email llc_2000@hotmail.com 
Location: Lake City Presbyterian Church
3841 NE 123rd Street
Seattle, WA 98125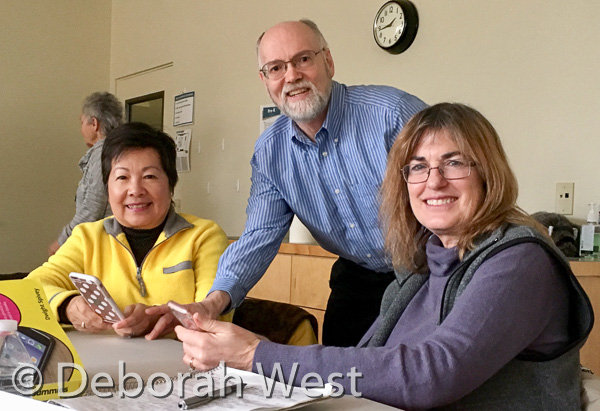 Dream Alps Photo Workshop with Tom Dempsey: July 26 – Aug 03, 2019
Master your digital camera surrounded by breathtaking Swiss peaks! Short walks to areas of concentrated beauty make this 8-night Alps tour especially attractive for those with limited vacation time. With a professional Alpenwild guide leading our trip, my time is freed for teaching photographic skills within our cozy group of 6 to 10 participants.
Sign up at Alpenwild.com by early February 2019 for the summer 2019 class. Develop your photographic genius with a pro in Switzerland.
Private lessons in Seattle
Jump-start your creative camera skills. Gift photography lessons to yourself, family, and friends. $40 per hour is a bargain for one-on-one lessons with an expert teacher. Sign up for digital photography workshops in the Northgate/Broadview area of Seattle, Washington, with instructor Tom Dempsey. We typically meet one-on-one in a public place such as Panera Bread eatery in Northgate Mall.
Email Tom @ photoseek.com or call (206) 372-7673 mobile phone.
Above: The Eiger in Switzerland, by Tom Dempsey. 

Past workshops
Tom taught the following classes at Lifetime Learning Center in Seattle:
2018 Jan 8–Jan 31 for 8 days MW: "Smartphone Photography"
2017 Oct 31–Nov 16: "Digital Photography on the Go"
2017 April 4, 6, 11, 13, 18, 20:  "Editing Digital Photography"
2016 November 1–17: "Digital Photography on the Go"
2016 March 28–April 18: "Digital Photography on the Go"
I am an Artist in Residence for Alpenwild.com offering photography workshops in the Alps.
In Summer 2011, Tom Dempsey taught a 5-day Alps Photo Workshop to Venice and the Dolomites Mountains, guided by Gary Scott of Right Path Adventures, DolomitesWalkingTours.com
Testimonials
"Tom, I really appreciate your patience in explaining the color wheel, techniques of editing, and how to access various settings on our digital cameras." – Nora MacDonald
"Thank you for all your help in making me more comfortable with my camera. A great class!" – Rochelle Goldberg
"I've really been enjoying this, Tom, and I think what I've been learning here is improving my eye for painting as well as photography. Thank you!" – Kay.
"After taking two classes with Tom Dempsey, my skill at composing photographs has improved greatly. Tom is a skilled photographer, and a knowledgable and patient teacher. He does his homework, presents well, listens respectfully to the comments and questions of his students and follows up. Tom gets back to us with emails to answer additional questions as well. He presents information at the correct level for his audience, whether individually or in the group. I really appreciate Tom as an instructor and plan to sign up for his photo editing class." – Deb West, 2 class series & private tutorials
Images from my book, "Light Travel: Photography on the Go":

Add any of the above images to your Cart for purchase using my Portfolio site.