"Nature Travel Photography" at Lifetime Learning Center (LLC), Seattle
On May 17 and 24, 2023 from 10:00am to noon, Tom Dempsey will teach "Walking the Alps": Let's talk about hiking in the glorious Alps. We'll cover the Tour du Mont Blanc, Haute Route, Swiss Via Alpina, Engadine, Appenzell, Dolomites, and more. Join me in planning your next Alpen walking vacation, sharing your memories, or simply enjoying the presentations.
Sign up at: Lifetime Learning Center (206) 949-8882 or email staff@lifetimelearningcenter.org
Location:
Lake City Presbyterian Church, Room B2
3841 NE 123rd Street
Seattle, WA 98125
Past workshops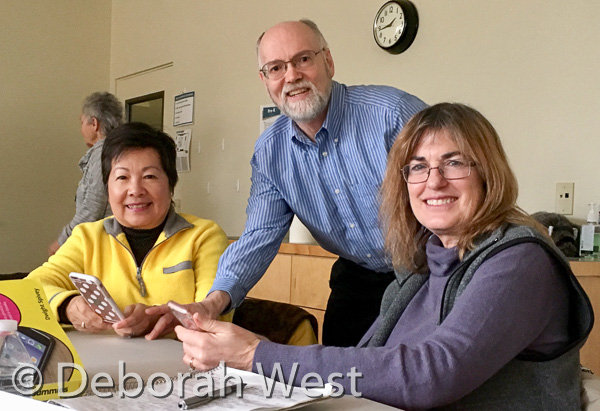 Tom taught the following classes at Lifetime Learning Center in Seattle:
"Walking the World" 2023 January 11–March 1, for 1.5 hours on 8 Wednesdays: Let's talk about walking worldwide, led by savvy trekkers Tom Dempsey (professional photographer) and Gretchen Shively (avid storyteller). Longer routes—often multi-day treks—immerse us in beautiful places, both scenically and culturally. Adventurous hikers can find both joy in the journey and delight in the photogenic destinations, such as the Alps, pilgrimage routes, the UK, New Zealand and Australia, Patagonia, Peru, and Western North America—name your favorites. Join us in sharing your own foot journeys, planning your next walking vacation, or simply enjoying the presentations of outstanding photography and engaging stories.
"Nature Travel Photography" 2023 January 11–March 1, for 1.5 hours on 8 Wednesdays
"Nature Travel Photography" 2022 October 31–November 16 for 6 sessions of 1.5 hours Mondays & Wednesdays.
"Nature Travel Photography" 2022 April 4–May 23 for 8 Mondays: In this class, learn how to plan and photograph your next nature travel adventure in the style of PhotoSeek.com. Bring your charged smartphone, pocketsize, or midsize camera to class, all welcome (preferably optical zoom magnification of 8x up to 25x, plus good electronic viewfinder). We'll address how to better pre-visualize, expose, focus, compose, make panoramas, edit color tones, share images, and tell your story visually, via feedback from assignments.
(The pandemic caused a 2-year break from in-person classes, 2020-21.)
"Smartphone Photography" 2019 Apr 1–May 24 for 8 days Mondays+Wednesdays: The latest smartphones make photography easier than ever. Bring your fully-charged phone to class, and we'll learn how to better previsualize, expose, focus, compose, make panoramas, edit color tones, and share to impress your friends. Upgrading your phone will really help your photography. The best now have dual cameras on the back (such as Samsung Galaxy Note9 and iPhone 7 Plus or later). Their 2x telephoto lens greatly improves portraits and brings distant subjects closer. The latest "HDR Auto" smartly captures better shadows while preserving highlights. Other good cameras include Galaxy S7 and Google Pixel.
"Editing Digital Photography" 2018 Apr 30–May 16 for 6 sessions Mondays+Wednesdays: Learn how to edit digital images with emotional impact, true to the subject. Because cameras don't record like our eyes see, we must compensate with smart tonal adjustments in Apple Photos, in my favorite Adobe Lightroom, or in your preferred editor. We'll cover cropping, tonal editing (exposure, contrast, & Adjustment Brush), histograms, and color theory. We'll review before and after edits of students' emailed photo homework.
"Smartphone Photography" 2018 Jan 8–Jan 31 for 8 sessions Mondays+Wednesdays
"Digital Photography on the Go" 2017 Oct 31–Nov 16 for 6 sessions
"Editing Digital Photography" 2017 April 4, 6, 11, 13, 18, 20
"Digital Photography on the Go" 2016 November 1–17
"Digital Photography on the Go" 2016 March 28–April 18:
I am an Artist in Residence for Alpenwild.com offering photography workshops in the Alps.
In Summer 2011, Tom Dempsey taught a 5-day Alps Photo Workshop visiting Venice and the Dolomites Mountains, guided by Gary Scott of Right Path Adventures, DolomitesWalkingTours.com
Testimonials
"Tom, I really appreciate your patience in explaining the color wheel, techniques of editing, and how to access various settings on our digital cameras." – Nora MacDonald
"Thank you for all your help in making me more comfortable with my camera. A great class!" – Rochelle Goldberg
"I've really been enjoying this, Tom, and I think what I've been learning here is improving my eye for painting as well as photography. Thank you!" – Kay.
"After taking two classes with Tom Dempsey, my skill at composing photographs has improved greatly. Tom is a skilled photographer, and a knowledgable and patient teacher. He does his homework, presents well, listens respectfully to the comments and questions of his students and follows up. Tom gets back to us with emails to answer additional questions as well. He presents information at the correct level for his audience, whether individually or in the group. I really appreciate Tom as an instructor and plan to sign up for his photo editing class." – Deb West, who has attended three class series plus private tutorials
Images from my book,"Light Travel: Photography on the Go"

Add any of the above images to your Cart for purchase using my Portfolio site.
As an Amazon Associate, I earn from qualifying purchases. To support my work:
Buy any products at Amazon.com | Sign up for AirBnb.com